About Us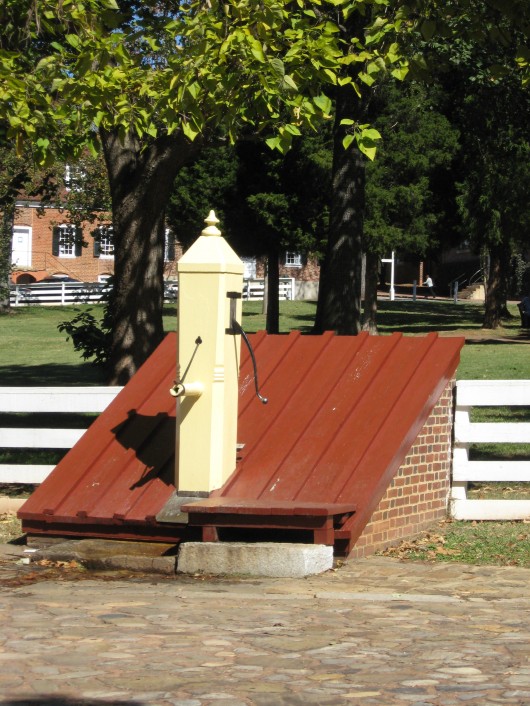 ORIGIN: Salem Congregation was originally organized in 1772 as the Congregation Council (Gemein Rath) for the Moravian settlement of Salem, North Carolina. The Council was comprised of all the members of the Salem who had signed a 'Brotherly Agreement and Contract of the Evangelische Brüder-Gemeine at Salem in North Carolina.' That larger group formed two operating committees, the Aeltesten Conferenz (Elders Conference) and the Aufseher Collegium (Board of Supervisors), which attended to the spiritual and financial affairs of the community respectively. Initially the lands were leased from the Moravian Unity. In 1826, the Salem Congregation purchased most of the remaining church-owned lands in the Town of Salem (approximately 2500 acres) that it had been leasing. Since the congregation was not incorporated, title to all of its land was held in trust by a church official known as the "Proprietor," who also continued to manage all land in the original Wachovia Tract for the Moravian Unity.
INCORPORATION: The creation of the municipality of Salem in 1856 didn't stop the continuation of the boards, although they did adopt new Rules and Regulations in 1859. The Congregation was formally incorporated January 31, 1874 as "The Congregation of United Brethren of Salem and Its Vicinity."  That same year the lands held in trust by the Proprietor were transferred to the new corporation. An amendment to the charter in March of 1981 changed the name of the corporation to Salem Congregation.
Salem Congregation still jointly supports and owns the materials in the Moravian Archives, Southern Province, with the Provincial Elder's Conference of the Moravian Church, Southern Province.
CONTACT INFORMATION:
Address: 501 South Main Street, Winston-Salem, NC 27101
Telephone: 336.722.6504
Fax: 336.725.2514
Email: office@salemcongregation.org
PURPOSE: A non-profit organization organized to promote
the spiritual and religious life of members of Salem Congregation churches,
the Moravian churches belonging to Salem Congregation,
the communities in which the Moravian churches are located, and
the purposes of all Moravian churches within the United Sates of America and elsewhere.
To promote education, missions and other programs and purposes common to those Moravian  churches within Salem Congregation.
To purchase, receive (by gift, bequest or devise), hold, and improve all types of real and personal property, either absolutely or in trust, and to mortgage, pledge, sell, exchange or otherwise dispose of the same.
To administer the spiritual and business affairs of Salem Congregation according to the Rules and Regulations (or By-Laws) as established and amended from time to time by the Central Boards of Elders and Trustees.
To carry on and perform any other lawful acts allowed by law for non-profit corporations; provided that in carrying out all the purposes for which this corporation was formed no income or property of this corporation shall be used for any purpose other than for charitable, religious, educational or other like purposes.
MEMBER CHURCHES: (check websites for more details)
Ardmore Moravian Church, 2013 West Academy Street, Winston-Salem, NC
Calvary Moravian Church, 600 Holly Avenue, Winston-Salem, NC
Christ Moravian Church, 919 West Academy Street, Winston-Salem, NC
Come and Worship,  (This is non-traditional and no 'church' building, check facebook for details of upcoming service)
Fairview Moravian Church, 6550 Silas Creek Parkway, Winston-Salem, NC
Fries Memorial Moravian Church, 251 North Hawthorne Road, Winston-Salem, NC
Home Moravian Church, 529 South Church Street, Winston-Salem, NC
Immanuel New Eden Moravian Church, meets Sunday morning, 10:30am at 3680 Old Lexington Road, Winston-Salem, NC
Konnoak Hills Moravian Church, 3401 Konnoak Drive, Winston-Salem, NC
Messiah Moravian Church, 1401 Peace Haven Road, Winston-Salem, NC
Pine Chapel Moravian Church, 324 Goldfloss Street, Winston-Salem, NC
St. Philips Moravian Church, 911 S Church Street (mail to 501 S. Main St), Winston-Salem, NC
Trinity Moravian Church, 220 East Sprague Street, Winston-Salem, NC
BOARD OF TRUSTEES: The business affairs of Salem Congregation is managed by the Central Board of Trustees which is comprised of representatives appointed by each of the Salem Congregation churches. The Board manages the financial and property bequests contributed to Salem Congregation.
President: Barry Self
Vice President:
Secretary: Peggy Crouse
Treasurer:
ELDERS: The spiritual affairs of Salem Congregation is managed by the Central Board of Elders, and is comprised of pastors and members elected by the each of Salem Congregation churches.
Chairman: The Rev. Ginny Tobiassen
Vice Chairman: The Rev. John Jackman
Secretary: The Rev. Dana Myers
SPONSORED SERVICES:
Easter Morning Sunrise Service
Great Sabbath Service
Watchnight Service
PROPERTY OWNED BY SALEM CONGREGATION: All located in Winston-Salem, North Carolina
Property occupied/utilized by the twelve member churches
"God's Acre" Salem Moravian Graveyard – South Church Street at Cemetery Street
Salem Square (600 block S. Main Street, east side)
501-605 Salem Ave
590 City Yard Lane
St. Phillips Church – 911 South Church Street (leased to Old Salem Museums and Gardens)
Archie K. Davis Center – 457 South Church Street
Belo Home – 455 South Main Street
Boys School I – 1 East Academy Street (leased to Old Salem Museums and Gardens)
Boys School II – 500 South Church Street
Cedarhyrst and Carriage House – 459 South Church Street
Fogle Flats – 300-308 South Church Street
Kremer House – 455 South Church Street
Moravian Book and Gift Shop – 612 South Main Street (leased to Old Salem Museums and Gardens)
Single Brothers' House – 600 South Main Street (leased to Old Salem Museums and Gardens)
T. Bagge Store – 624 South Main Street (leased to Old Salem Museums and Gardens)
Dr. Vierling property and terraced gardens – 460 South Church Street (leased to Old Salem Museums and Gardens)
Vorsteher's House – 501 South Main Street (current offices)
St. Philips Moravian 2nd Graveyard – Cemetery Street and Salem Avenue
Entry to "God's Acre" – 335 South Main Street
"Maiden Lane"/Entry to "God's Acre" – 425 South Main Street
First House Lot – 456 South Main Street (leased to Old Salem Museums and Gardens)
Second House Lot – 458 South Main Street (leased to Old Salem Museums and Gardens)
Pfohl Lot – 443 South Main Street
Wachovia Garden – 11 East Bank Street
Vacant Lot – 454 South Church Street