News
The Salem Congregation office is open but we recommend calling ahead or emailing to confirm availability if you need to speak to a particular staff person.
Phone: 336-722-6504 Email: office@salemcongregation.org
Many thanks to the Moravian Ministries Foundation for creating an online donation form.
SALEM CONGREGATION LAUNCHING SEARCH FOR 'LOST' GRAVES IN AFRICAN-AMERICAN GRAVEYARD
Winston-Salem, N.C., July 21, 2018 — Salem Congregation has retained a graveyard mapping team to conduct a geophysical investigation to locate unmarked graves in the St. Philips Moravian Graveyard, Section 2, also referred to as the Second African-American Graveyard, near the intersection of Cemetery Street and Salem Avenue in Winston-Salem. The team, Seramur and Associates, of Boone, N.C., is scheduled to begin work July 31, 2018.
"This mapping will help confirm locations of graves on the site by using ground penetrating radar to locate disturbances in the soil that indicate grave locations," said David Bergstone, director of facilities for Salem Congregation. "This non-invasive method uses electromagnetic pulses to identify differences in the subsurface geology. When complete, a plan of the entire site will indicate grave locations to help guide marking graves and protecting them from disturbance."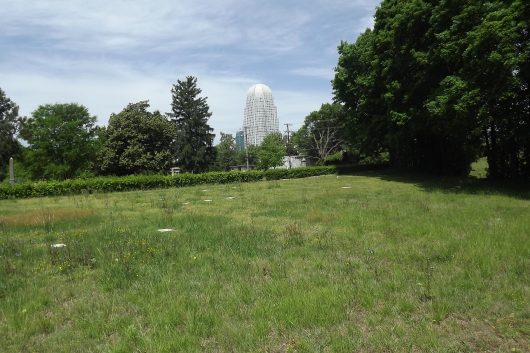 While primary records note approximately 180 graves at the site, some are no longer marked. Further research has identified possibly 234 total burials, Bergstone noted.
"The Salem Congregation's Graveyard Committee has been working to mark all the graves in the graveyard as part of ongoing improvements, which also call for new fencing and parking to improve access," Bergstone said.
The first burials of enslaved African-Americans in this area of the graveyard date to 1859, after the St. Philips Church graveyard at S. Church Street was thought to be full. Established in 1822, St. Philips is the oldest African-American church building in North Carolina and one of the oldest in the country. In the 1960s, the congregation moved to Bon Air Avenue, in Winston-Salem.
"St. Philips Moravian Graveyard, Section #2," was included in the 2016 revision of the Old Salem National Historic Landmark District designated by the National Park Service because of its significance to the African-American history in the United States. Initially, Moravian African-Americans were buried in the main God's Acre graveyard.  In 1816, burials were segregated and African-Americans were buried in the graveyard at the St. Philips Moravian Church, which is now interpreted as part of Old Salem Museum & Garden's St. Philips Heritage Center.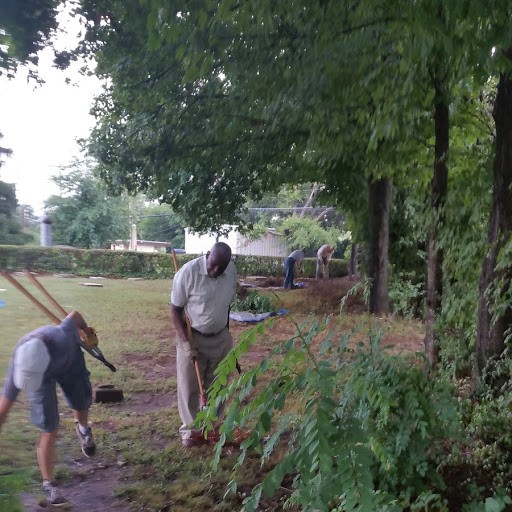 Salem Congregation was organized in 1772 as the Congregation Council for the Moravian settlement of Salem in North Carolina. The Council, comprised of the Elders Conference and the Board of Trustees, attended to the spiritual and financial affairs of the community. Since the congregation was not incorporated, title to all of its land was held in trust by a church official known as the "Proprietor."
The first burials of enslaved African-Americans in this area of the graveyard date to 1859, after the St. Philips Church graveyard at S. Church Street was thought to be full. Established in 1822, St. Philips is the oldest African-American church building in North Carolina and one of the oldest in the country. In the 1960s, the congregation moved to Bon Air Avenue, in Winston-Salem.
The incorporation of Salem Congregation occurred as the result of a change in the governance of the town of Salem. The Congregation, known as Moravians, was originally incorporated January 31, 1874 as The Congregation of United Brethren of Salem and Its Vicinity. In 1981, an amendment to the charter in changed the name of the corporation to Salem Congregation.  The Salem Congregation owns and maintains property, including Salem Moravian Graveyard and both St. Philips Graveyards, which are shared by its 12 congregations.
Peggy Crouse, chair of the Graveyard Committee overseeing the project, explained that Moravians consider their graveyards to be "God's Acre" in which bodies of loved ones are sown in faith as physical bodies to be raised as spiritual bodies.
"Likewise, our recumbent stones symbolize the democracy of death—making it impossible to distinguish between the graves based on wealth or life status," she said. "Our goal is to make it impossible to distinguish between the God's Acres that we care for."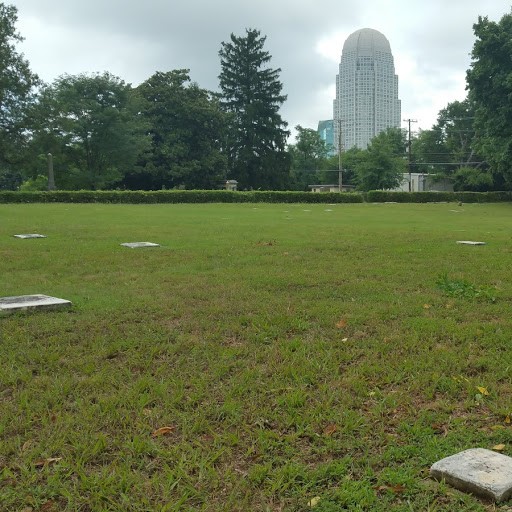 Salem Congregation is continually adding and updating information on the Salem Moravian Graveyard Page in an ongoing project to make the current records as complete as possible. Please be aware that information may periodically be updated.
BELO HOME APARTMENTS
From time to time, there are studio and one-bedroom apartments available for rent to singles in the historic Belo Home at 455 S. Main Street. Lease rates may be based on an individual's income. If all are full, we have a waiting list and can call you when an apartment becomes available.  For more information call Salem Congregation at 336-722-6504 or email office@salemcongregation.org
SIDEWALK REPLACEMENT IN GOD'S ACRE
Salem Congregation has completed a major project in the Salem Moravian Graveyard (God's Acre). The asphalt sidewalks in the old section of the graveyard have been removed and replaced with brick pavers. The look is absolutely beautiful and the new sidewalks look as though they have always been there.  When you can, please come by to see our beautiful sidewalks.
FALL BAND CLASSES
Fall band classes began September 4, 2018 at Home Moravian Church.  Sponsored jointly with Salem Congregation, Beginning Band Classes as well as Second and Third Year classes once again are offered under the leadership of Robah Ogburn and Connie Merritt.  Each Tuesday night the beginners' class meets at 6:30pm for all ages 4th grade and up (we have had students starting in their 80's).  Second and Third Year players meet for class at 7:30pm.  The classes are held in the Rehearsal Room on the lower level of the building.  If you do not know what instrument you want to learn, the leaders will help you make that decision on first night.  Please contact Connie (kapwing@triad.rr.com) or Robah (RobahOgburn@Yahoo.com) if you have questions or need additional information.
GREAT SABBATH MUSIC CD'S ARE STILL AVAILABLE!!!
The music of the 2012 Great Sabbath Service was recorded for the purpose of making a CD for all of us to enjoy and be blessed. Many hours of work were put in by Dr. Nola Reed Knouse, Frank Martin, and Drake Flynt to make this available. The CD, GREAT SABBATH CHORUS AND ORCHESTRA: Music for a Moravian Great Sabbath, is mostly Moravian music. The chorus and orchestra are under the direction of Drake Flynt of King Moravian Church and the organist is our Moravian sister, Mary Louise Kapp Peeples.  Copies may be purchased at the Salem Congregation office at 501 S. Main Street in Winston-Salem or email: office@salemcongregation.org or by telephone at 336-722-6504. Each CD is now $7.50. With Easter right around the corner, the CD would make a wonderful gift, but more importantly it will be a blessing to Moravian music lovers everywhere.
EASTER GRAVESTONE CLEANING AND FLOWER PLACEMENT
Did you know that Salem Congregation provides a service where you can have your loved one's gravestone cleaned and a flower placed at their grave each year at Easter? For a one-time fee of $1,000, we will provide this service each Easter for 30 years. If you live out of town or are unable to perform this service for any reason, this can bring you peace of mind knowing that this caring act is being performed. For more information, call the Salem Congregation office at 336-722-6504 or email office@salemcongregation.org and we will mail you an application.
THE WACHOVIA GARDENS
The Wachovia Gardens are grown on the site known as the Edward Belo property. Edward Belo grew flowers on the property in the mid 1800's. Many of the flowers grown by Mr. Belo were used in God's Acre for the Easter Sunrise Service.
The Wachovia Gardens were established in June of 2010 to promote genetic diversity and sustainable gardening practices. The gardens consist of heirloom fruits, vegetables and herbs. A colony of bees were added in 2011. The garden contains 25 heirloom apple varieties, 10 varieties of figs, plus apricots, plums, grapes and berries. During each growing season, over 100 varieties of heirloom tomatoes are grown along with other vegetables; beans, peppers, squash, greens, lettuces, eggplant, okra, sunflowers, carrots, beets, etc. All of the produce is donated to Sunnyside Ministries.
The garden is planned, planted, and maintained by a group of volunteers. Anyone who is interested in joining our efforts is invited and encouraged to join us on Tuesday evenings from 5:00 until dusk.  For additional information, contact office@salemcongregation.org.
PETS ARE NOT ALLOWED IN THE GRAVEYARD
Although we love our pets, please remember that pets are not allowed in God's Acre or along Cedar Avenue. The "evidence" that is often left behind creates a health hazard to our water supply, a poor image of our graveyard as well as a hazard to mowing equipment. Please be respectful of this sacred place. Also be aware that City Ordinance Sec. 6-12 requires that you clean up after your pets.